TODAY — Generation Z is making waves, with their use of social media, technology and their own definition of success. NBC's Savannah Sellers reports.
Fashionista — We're moving on from millennials.
We've always been a fan of Cool Teens™ here at Fashionista, regularly covering celebrities like Willow and Jaden Smith, Lily-Rose Depp, Lottie Moss and Kaia Gerber. Beyond their celebrity connections, the under-21 set — famous or not — is way more influential than you think. Known to marketers, analysts and industry insiders as Generation Z, the demographic, generally born after 1995 (making the oldest members around 21), not only boasts a buying power of $44 billion, but their tastes and preferences impact shopping decisions within their own households. According to a 2016 study by DWW's consumer experience marketing company Interactions, 70 percent of parents turn to their Gen-Z kids for what to buy, from food and furniture to clothing and footwear.
If it seems like our attention has shifted from millennials to Gen Z rather suddenly, that's pretty much true. "There's been a lot of buzz around how to market millennials and there's a lot of research and articles that talk about that," says 17-year-old Melinda Guo, CEO of JÜV Consulting. "But the thing is that there's a rising force [from Gen Z] and no one was really paying attention to it." Guo co-founded and launched JÜV Consulting in March 2016 with a mission to inform brands, companies and nonprofits about teenagers through its large network of 13-to-20-year-old consultants, collectively known as The Vine. And the company's executives know this subject matter quite well, because they're Gen Z-ers themselves. Guo met co-founder and CVO Ziad Ahmed, 18, and COO Nick Jain, 17, during a summer program at Cornell University in 2015 — at which point they were all still in high school.
Because Gen Z and millennials are so close in age, there are certainly similarities between the two when it comes to brand loyalty and spending money. But there are distinct differences, too. For example, Gen Z, known as "digital natives," are neuronally wired to easily navigate a website and use an iPad. Millennials, on the other hand, owned flip phones before iPhones and have witnessed the internet evolve from dial-up to Wi-Fi. Gen Z prefers Snapchat, Instagram and VSCO, while millennials visit Facebook daily. "I think a key differentiator that I use internally and externally, is that millennials are parents. They've scooted up the chain," says Greg Witt, Executive VP of Youth Marketing at Motivate Inc., an agency that helps connect brands with tweens, teens and young adults.
While Gen Z is still on the rise, the HRC Retail Advisory expects the age group to make up 40 percent of the North American population by 2020. In 2015, we spent about $829.5 billion on Gen Z alone in the U.S., according to research from Fung Global Retail & Technology. "Exposure to near-infinite choice and access to near-endless information makes this generation more demanding than any of its predecessors," notes the study. "We think brands and retailers will be the ones that need to change, because Gen Z looks unlikely to compromise on its high expectations."
In January, the National Retail Federation (NRF) hosted a highly attended panel called "Who is Gen Z?" at its annual Big Show for retail professionals from around the world. Chris Wong, VP of Strategy and Ecosystem at IBM Global Consumer Industry, asked a group of retailers and companies of consumer-packaged goods, simply, "Are we ready?" The answer: "They're not really ready for this generation. A lot of the things that they're doing today are still geared towards the baby boomers or the millennials, and they haven't yet started to think what's different about this generation."
Thankfully, there's plenty of published research over the past two or three years to fill in the blanks, including one report recently released by NRF, which the federation claims is the biggest study on Gen Z to date. (NRF, along with IBM, surveyed 15,000 consumers between the ages of 13 and 21 across 16 countries.) We devoured as much information as we could — and spoke to a few experts as well — in hopes of pinpointing Gen Z's shopping and fashion habits. Read on to learn more.
IRL SHOPPING STILL REIGNS
Though 74 percent of Gen Z spend their free time online, NRF's findings show that 98 percent of them still prefer to shop at physical stores. "It's a pleasurable experience. It's the joy of the hunt that they're looking for," says Mark Mathews, VP of Research Development and Industry Analysis at NRF. "They want to go out there and find that thing that represents them. So companies have to really be thinking about, how do I make this special for each customer? How do I individualize it for them?" Aside from unique store product, Sara Radin, Youth Culture Editor at WGSN, also expects an influx of offline and immersive experiences among brick and mortars. Urban Outfitters is a good example, as it regularly hosts panels, concerts and events at various locations.
ONLINE SHOPPING SHOULD BE SEAMLESS
With an average attention span of eight seconds, Gen Z has no time for slow, hard-to-navigate online experiences. NRF has found that 60 percent of them will likely move on to the next app or website if they experience any sort of glitch or inconvenience. Talk about playing hard to get.
TRUST, TRANSPARENCY AND AUTHENTICITY
These may sound like buzzy marketing words, but Gen Z seems to genuinely care about what exactly their money goes towards and being treated as equals from brands, whether it's transparency about sourcing or speedily responding to customer inquiries on social media. "They're really going to look at the companies' work, not just product," says Wong. "More importantly, do you do what you say you're going to do? If you say you do these things and you don't, they will abandon you in a moment." According to a study by Futurecast, 60 percent of teens will spend on brands that support social causes that they believe in.
COLLECTIVISM OVER BRAND AUTHORITY
In his farewell speech, Barack Obama called out the youth in a way that describes Gen Z very well: "This generation coming up — unselfish, altruistic, creative, patriotic — I've seen you in every corner of the country." Euromonitor's latest study highlights a "peer-to-peer trend" among younger consumers, which favors collaboration and a "we before me" mentality. Vetements, comprised of Demna Gvasalia and his collective of designer friends, has achieved this in the high-fashion realm, from partnering with dozens of brands to casting real people for its runway shows. The HRC Advisory has also noticed that friends and bloggers are more influential than celebrities when it comes to Gen Z's buying decisions. Of course, this group still champions individualistic expression — that's what Instagram feeds are for — but it's just more fun when you can do it with a friend.
INCLUSIVE CAMPAIGNS ARE HERE TO STAY
Has the Instamodel backlash begun? When it comes to advertising, Gen Z would prefer to see themselves in campaigns rather than a famous face. "Their beauty standards are different than previous generations," says Radin. "They look for eclectic, offbeat influencers as opposed to people that just look the same and are super skinny." Brands like Aerie and L'Oréal have taken strides towards diversity and inclusivity. Plus, brands need to be smart about how and where they're marketing. "They have to move out to the consumer. They have to go do the things that the consumer likes," says Mathews. The commodification of Coachella and how the music festival appeals to mainstream brandsis proof. He adds, "They have to interact with them on the channels that they want to interact with. It's a real challenge for retailers to adapt to this mindset."
CO-CREATION AND CUSTOMIZATION FTW
Though young in age, Gen Z already has a discerning taste that will only mature as they get older. Offering such services as personalization, customization and crowd-sourcing designs will be successful selling points for brands tapping into this consumer market. The same goes for engaging online content, like reposting tagged photos on social media or participating in mobile games. Hollister has sponsored geofilters on Snapchat geared towards high schools in the U.S. and Canada to catch the attention of its teen customers. "They were willingly embedding themselves and sharing it," said Abercrombie & Fitch's Senior Vice President and General Manager of Digital, eCommerce, and Corporate Development Billy May at NRF's panel. "From a Gen Z standpoint, they have an opportunity to participate as opposed to having [us] push it."
And if you're ever stumped on what gift to buy a Gen Z you know, always go for the gift card. Chances are — 62 percent, according to the HRC Advisory — these empowered shoppers will know exactly what they want to purchase.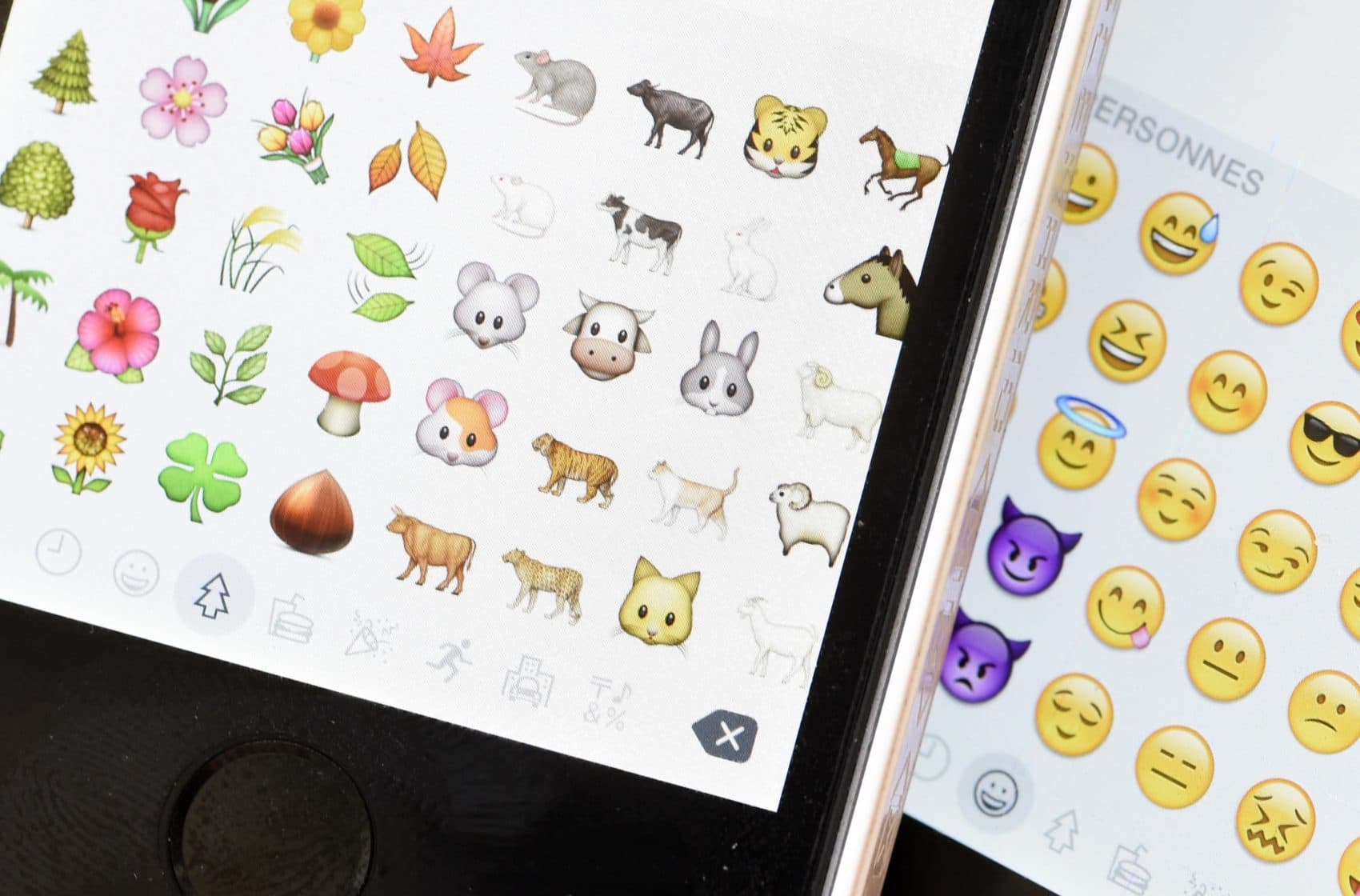 National Public Radio — There are now consulting firms to help brands and companies trying to reach Generation Z, the generation following millennials that consists of young people born from the mid-1990s through the early 2000s.
Here & Now's Robin Young talks with Princeton University sophomore Nick Jain (@JUVConsulting) about JÜV Consulting, run by high school and college students with the goal of providing brands with insights into youth culture.