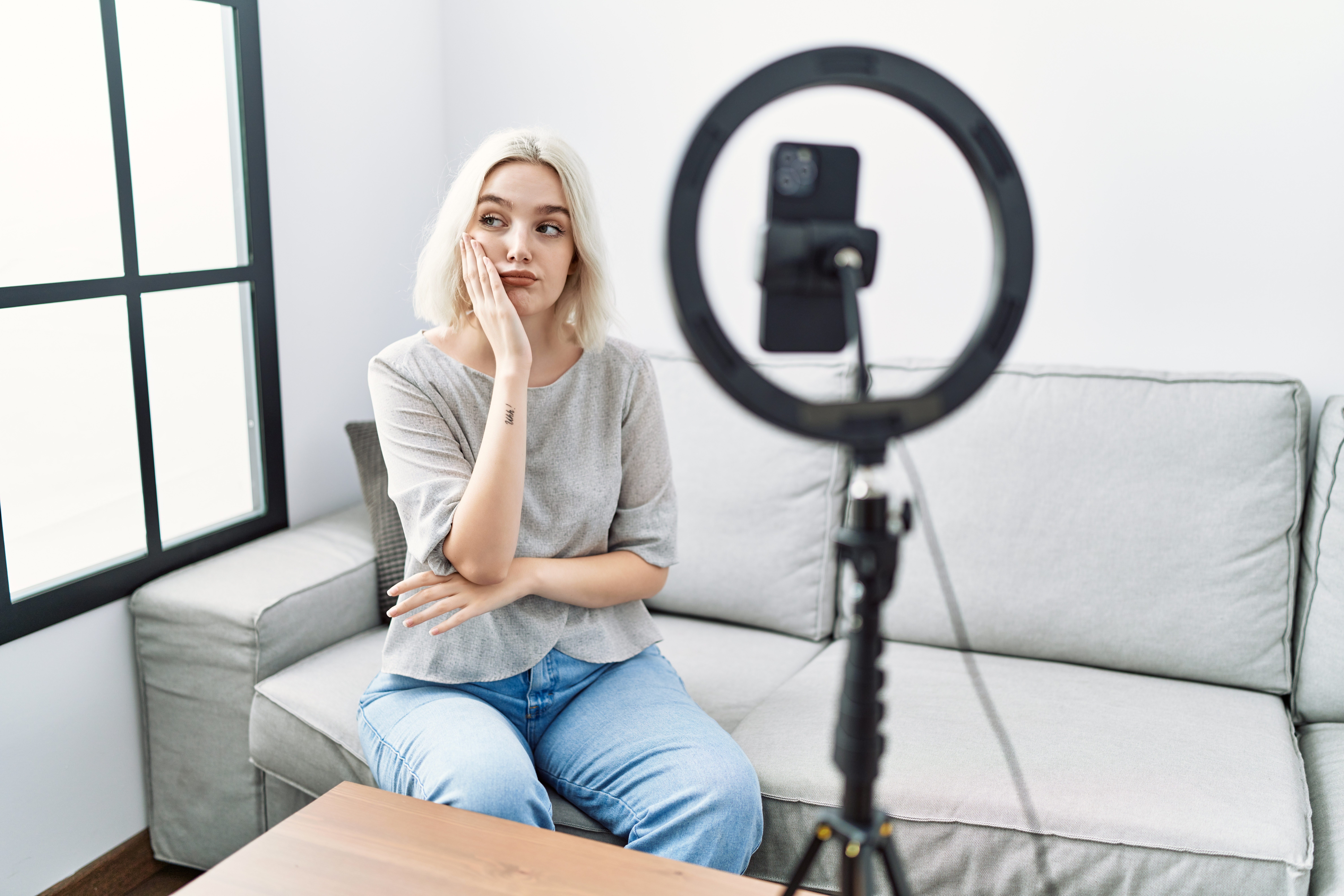 "Authenticity" has become much more than a buzzword in retail, where brand loyalty is proving fragile. In fact, authenticity is now critical to survival. Forrester research indicates that 71% of U.S. consumers relate to and want to back authentic brands. Increasingly, marketing teams are turning to influencers to help reaffirm and amplify that authenticity in order to build credibility among an increasingly skeptical audience.

These influencers are now better armed for the task. The ratings, reviews and user-generated posts of yesteryear have evolved and morphed into a robust toolbox of social content. Unboxing videos, review videos, tutorials and memes have brought brand storytelling to a completely new level — and influencers are the ultimate storytellers. That is why 39% of marketing agencies and brands now spend 10% to 20% of their overall marketing budgets on influencer marketing, according to Statista. And that number is only expected to grow.

But with that growth comes a desire by brands to "game" or "hack" influencer marketing for the best possible results. Brands are focused on driving more engagement (62%) and reaching new audiences (60%), according to Sprout Social research — and this demand for results is ultimately impacting the well-being of the influencer partners they rely on.
Influencers Feel the Pressure to Maintain Follower Counts
The new, results-driven reality of influencer marketing has big implications for the broader creator economy, especially the micro- and nano-influencers who have smaller yet loyal communities, and the "gig-fluencers" who are doing creative work in addition to their daytime jobs. In fact, this community of influencers is feeling more pressure to perform, which is leading to severe mental, emotional and creative burnout.

Nearly 80% of creators suffer from burnout, with 66% saying it impacts their mental health, according to a survey from Awin and ShareASale. Nearly half (47%) noted their burnout comes from the pressure they feel worrying about losing followers.

Now, we're in the midst of a creator awakening of sorts: in light of new pressures to adapt and optimize content across a growing number of channels and networks, many influencers are taking stock of their brand partnerships and are weighing the pros, cons, benefits and detriments of each. They are prioritizing values alignment and are investing in partnerships that are mutually beneficial and emphasize creative value. And they're looking for brand marketers that share this kind of business model.

"We know that most influencer marketing isn't done well because marketers are solely working with people based on follower count and are implementing one-time campaign concepts," said Ziad Ahmed, Founder and CEO of JUV Consulting, a Gen Z digital marketing agency. "Brands should really invest in genuine, long-term relationships with creators who are already enthusiastic about their products. We need a story, a why, more than just predictable branded content. If folks want to actually resonate with diverse young audiences, there is no substitute for committing themselves to a mission, investing in community building centered in co-collaborating, and working with creators as partners rather than posters."
New Networks, New Requirements, New Challenges
One of the biggest pressures creators face today is navigating and responding to platform changes. In fact, 72% of creators surveyed by Awin and ShareASale said their burnout stems from "constant platform changes."

On one level, that means studying and testing new communities. For example, TikTok has quickly become one of the fastest-growing platforms, largely due to its highly creative, short video-based model. Although Instagram is still largely used by U.S. marketers for influencer marketing, TikTok is rising in the ranks and is on track to surpass both Facebook and YouTube over the next two years, according to Insider Intelligence.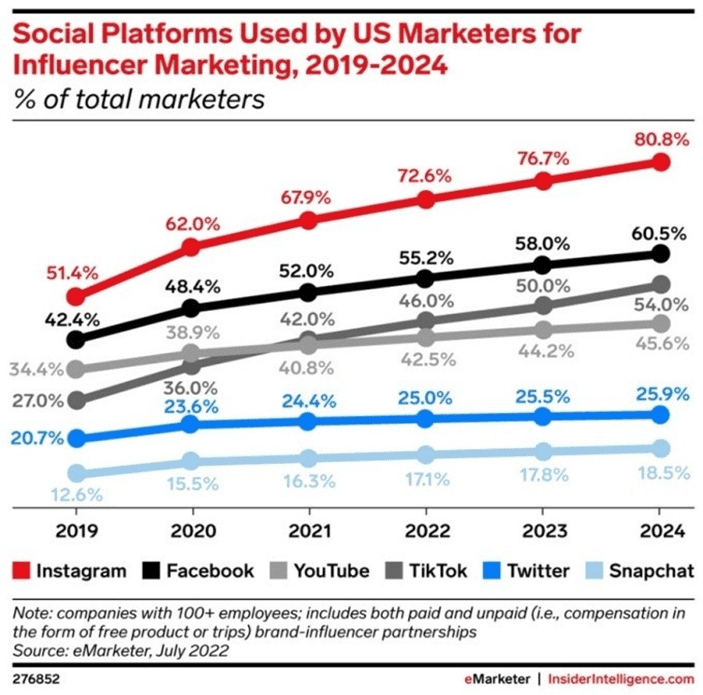 But TikTok isn't the first platform to disrupt influencer marketing models, and it certainly won't be the last. BeReal is the newest channel creators are flocking to, largely due to its authentic format. As a result, it has become a new channel for emerging creators and brands alike to test and leverage in order to build their businesses.
Platforms' Varying Requirements Challenge Part-Time Influencers
On the second and perhaps most daunting level, the burnout derives from the constant need to create and adhere to the unique features and success factors across these platforms. Nearly two-thirds of creators (64%) said their burnout is because they feel their content lacks quality and creativity, according to the Awin survey. As a result, 53% admitted that their passion for content creation decreased over the past year.
"Content preferences and social algorithms are always changing, and since influencer marketing is my hobby, not my full-time job, I find it difficult to keep up," said Génesis Miranda Longo, an ambassador for #AerieREAL, Adrianna Papell and Express. "I try to, but it takes me longer than someone who can focus on this full time."

Longo used Reels, Instagram's attack response to TikTok, as an example. Reels is the new core focus for the social platform as it tries to appeal to consumers' hunger for short-form video. "I try to create more Reels since I know that's better for engagement, but to do Reels well, you need a lot of time," she admitted. "You need to do research and keep up with trending videos and audios, you need to plan your content and, record and edit. And you need to post super frequently. Plus, you need to do this across Instagram and TikTok, which truly becomes a lot."

Given the time, creative energy and brain power it takes to create resonant content that shows up in coveted social feeds, many influencers are scaling back on their partnerships.
"As a smaller influencer, I receive five to 10 emails a week to work with different companies," said Lindsey Hyams, a part-time creator, college student and Co-founder of a network for college students to connect with PR, social media and influencer professionals. "I look for authentic and factual brands and I find myself engaging with fewer brands overall, but that means I keep a good profile of brands because of my loyalty to them."
Can Influencers Really Create for a Living?
There are about 200 million people in the creator economy, including everyone from mega-creators to nano-influencers. Within this vast and growing pool, few have the means to make a living solely by creating: only 12% of full-time creators and 3% of part-time creators make more than $50,000 a year, according to data from Linktree.

It's easy to see why 44% of creators are burned out due to the financial pressure they feel. It also seems like a stark contrast from 2021, when many started to create content as a "side hustle" during the pandemic. These "gig-fluencers" were eager to monetize their time on social media, according to ShopStyle Collective research, and 40% even said they had high ambitions to build a legitimate presence (and business) online.

But as the creator competition has grown fierce, and as marketers have diversified their investments across influencer types and social networks, creators' piece of the revenue pie has gotten smaller. As a result, creators are paying closer attention to how brands compensate their partners, and how easy they make it for creators to earn commissions.

When asked how she assesses brand partners, Simran Hussain noted that values play an important role, especially how brands treat their stakeholders. (And yes, that includes creator partners.) "I consider the company's mission, values and reputation, especially if I've heard anything bad about how they treat their stakeholders," Hussain explained. A student at Emory University with experience working for Adidas and doing influencer work for Ralph Lauren, Hussain cares a lot about "how they value me as an individual and recognize my contributions. In this way, payment and perks are important because it is work, after all."
Brands Choose Influencers, but Now Influencers are Choosing Brands
In fact, Hussain noted that compensation was a big red flag as she assessed potential partners: "If I feel I'm not being compensated fairly given my time, contributions and my following (even as a micro-influencer), I won't accept an offer."

Many creators instead are doing the work part-time and balancing their brand partnerships with full-time jobs, school and myriad other pressures and obligations they must balance.
Because she is only a part-time influencer, Hyams said she wished brands and retailers understood the time it took to create and that, sometimes, "life gets in the way." Longo shared similar sentiments. Like many creators, Longo is passionate about her brand partners and creating compelling content for her followers. But the pressure of creating on-demand and fulfilling her duties as a full-time employee has become too much. During the day, she works as Head of Retail & Consumer Goods Marketing at Talkdesk, and she has had to pare back her roster of brand partners due to mounting pressure to reach her content goals across all social apps and platforms.

"When I was starting out, the idea of having lots of brand partners was exciting," Longo said. "I have lots of fun creating content so I wanted as many opportunities to do so as possible. But the reality is that it became overwhelming — both mentally and emotionally. There were various times this year when all I wanted to do was delete my apps and just rest from social media. I didn't feel comfortable posting brand-related content when there was so much going on in the world. When I realized my hobby felt more like a burden than a joy, I knew it was time to scale it down. I cleaned out my followers and following, and only continued to work with the brands I enjoy the most."

Longo's story points to a clear opportunity for brands and retailers to fine-tune their approach to influencer marketing. While they should focus on finding the right influencers to partner with — ones that reflect the brand's unique values and differentiators — they should also develop influencer models rooted in community and co-creation.

Creators shared their first-hand experiences with brands and offered thoughts on how influencer marketing programs can improve to address new pressures and challenges. Stay tuned for part two of this feature to get these, and more, insights.