Companies target younger males who grew up with less rigid gender boundaries.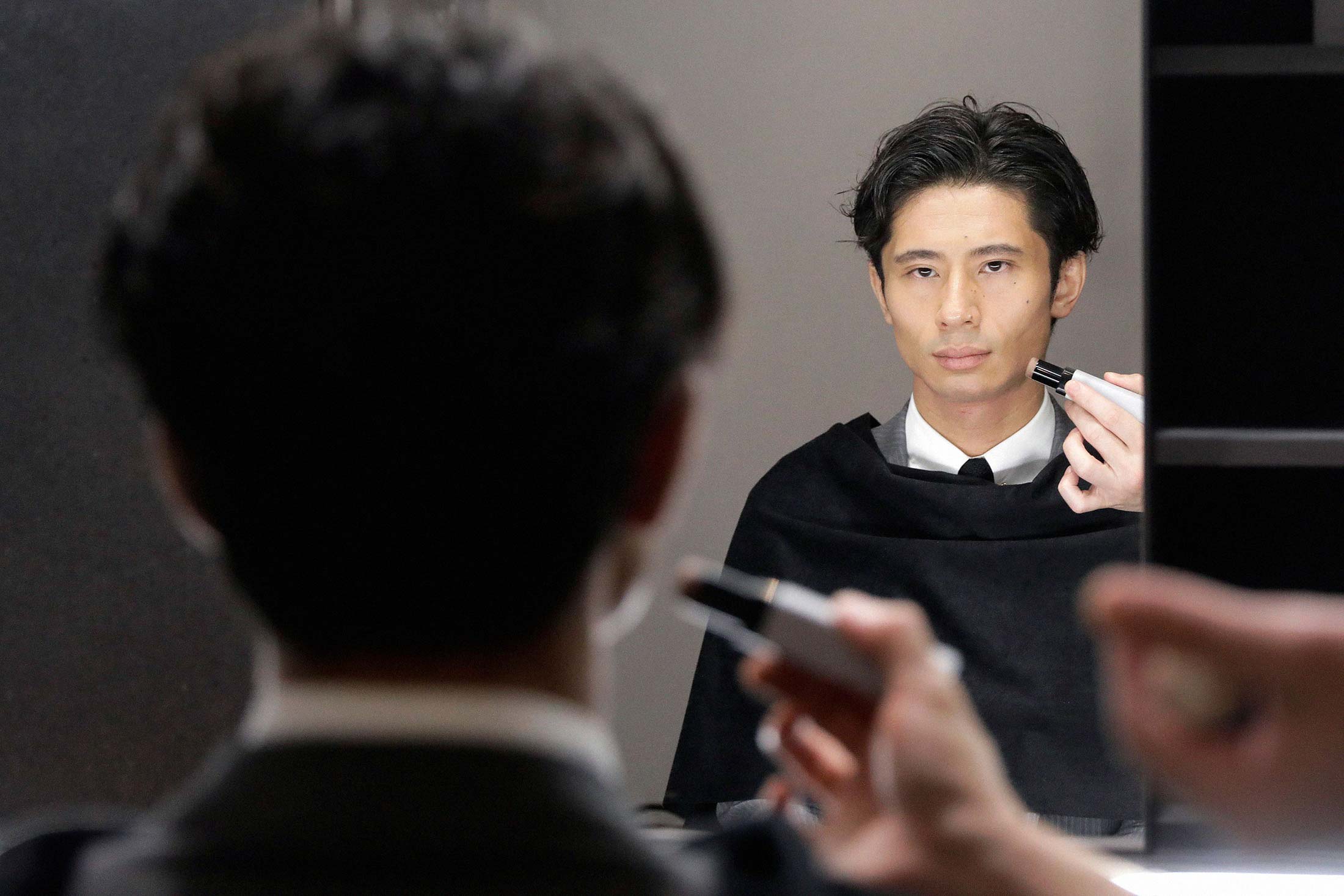 Bloomberg — When Yota Nakamura's girlfriend said he should spruce up his look, he went shopping. The 22-year-old university student in Osaka purchased toner, moisturizer, and a tinted face primer—yes, makeup—made by a Japanese brand called Fiveism x Three. Now Nakamura, a neuroscience student, is thinking ahead to next year, when he'll start a job as a consultant in Tokyo. He wants to make sure he has the right foundation and concealer lined up. "When I start working, I'll be meeting with clients a lot, so I think I would like to use makeup," he says. "Maybe it would be embarrassing to say you're using lipstick, but things like face primer or foundation? No one would think anything of it."
Nakamura is on the leading edge of Generation Z, the postmillennial cohort that's grown up in an era when the boundaries of gender and masculinity are less rigid than ever. He's not the first of his friends to use makeup. For several years in parts of Asia, guys have been dabbing on color cosmetics and buying products such as BB cream—or beauty balm, a tinted moisturizer. Now such products are slowly catching on with men in big cosmetics markets such as the U.S. and China, creating a potentially massive opportunity for beauty companies.
Established names such as L'Oréal, Shiseido, and Estée Lauder, as well as smaller brands and startups, are beginning to develop and market color cosmetics aimed specifically at men as attitudes around gender evolve. "Make no mistake, Generation Z will make men's makeup a thing, and the older consumers will follow," says Yasushi Ishibashi, chairman of Acro Inc., which developed the Fiveism brand for parent Pola Orbis Holdings Co. "For the older generations there's still some resistance," he says. "They think it's embarrassing, so you need to give them that push."
$1.14 billion: Estimated value of global men's makeup market in 2019, a fraction of the $71 billion in cosmetics sales
Almost two decades after the term "metrosexual" entered the lexicon, young men are growing up surrounded by male entertainers and online influencers who have millions of Instagram followers and treat makeup as just another part of their daily grooming regimen. So while men's use was once confined mostly to artists trying to look pretty or provocative—think Prince and David Bowie—it's now becoming mainstream for some men in jobs where appearance counts. French President Emmanuel Macron had a makeup-related scandal in 2017, but it developed from his spending more than $10,000 a month on a makeup artist at taxpayers' expense, not the fact that he was wearing the products.
Still, it's a fledgling business: Market researcher JUV Consulting pegs the value of the global men's makeup market at about $1.14 billion in 2019, a smidgen of the $71.1 billion cosmetics industry. "We believe that this is a fairly reasonable estimate and may actually lean slightly conservative," says Jacob Chang, head of research at JUV, which specializes in Gen Z marketing.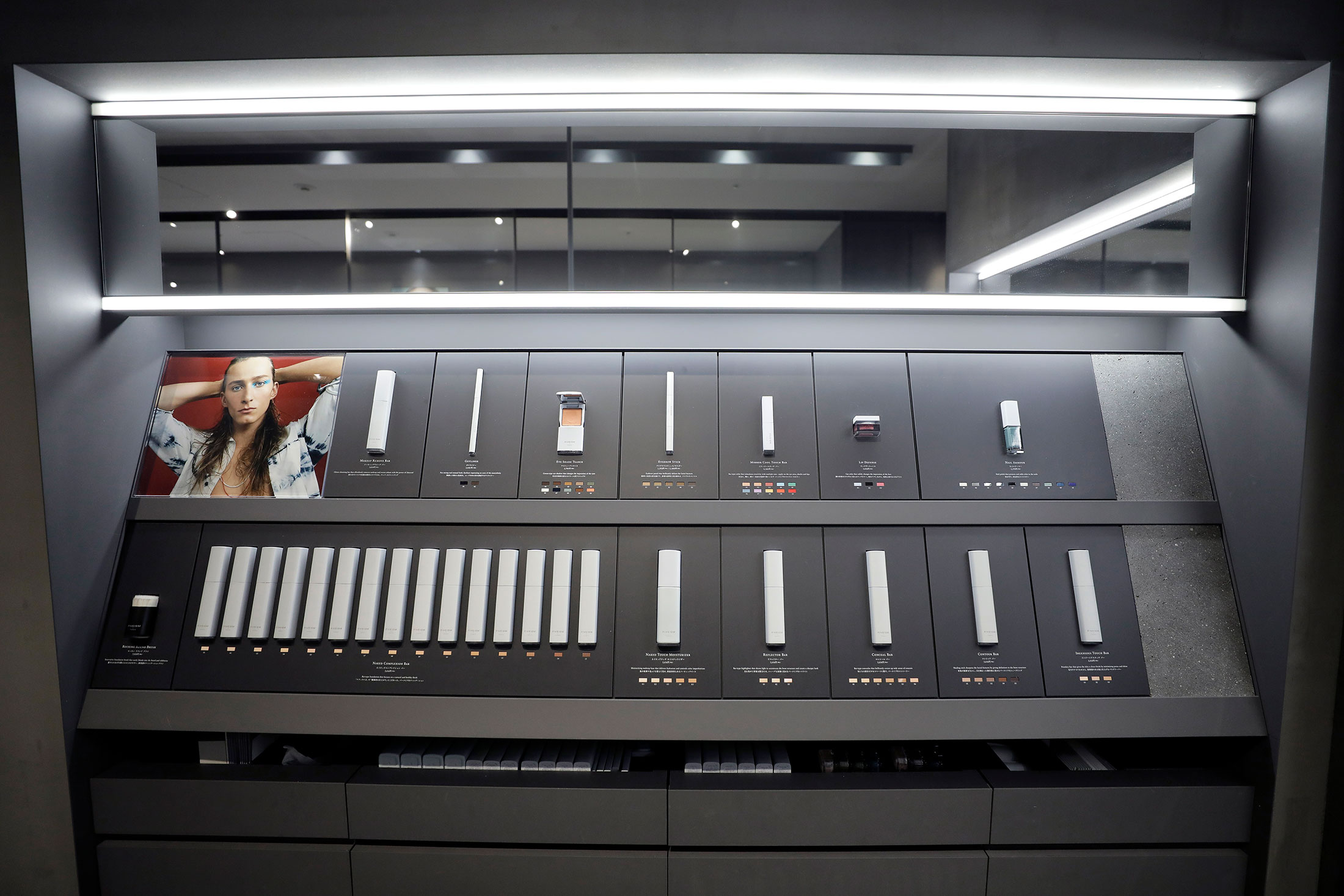 Beauty companies are hopeful male makeup sales could follow the trajectory of men's skin-care products. That market, which includes moisturizers and facial cleansers, is forecast by Euromonitor to grow 24%, to $5 billion, in the next five years.
While younger consumers may be breaking down traditional ideas about masculinity, megabrands remain careful about their sales pitch. Their male products aren't about heavily painted faces or making men look like they've had a complete makeover. Instead, they typically come in neutral colors in only a few shades. The idea is to ease men into the idea of makeup by helping them improve their appearance—slightly.
Chanel SA launched its Boy de Chanel line for men last fall with two skin-care products, foundation, an eyebrow brush, and lip balm. Pretty tame. They're priced at the higher end of the market—$40 for an eyebrow pencil, for example. In March, Shiseido Co. began limited sales in Japan of men's BB cream, which comes in light gray packaging and costs about $12 for a 30-gram container. The company declined to give sales numbers. "As we feel out the men's makeup market going forward, we'll also decide on new product development," says spokeswoman Jun Sato.
Where Men's Grooming Is Booming
Data: Euromonitor International
Some brands are offering products that men can wear, but it's not necessarily "men's makeup." New York-based Milk Makeup's YouTube clips use androgynous men and women to advertise its Blur Stick foundation with slogans such as "blur the lines." And Rihanna's Fenty Beauty brand, owned by LVMH, sells a Gentlemen's Fenty Face set that pulls together five complexion-focused items from its regular line.
Japan's Fiveism is the furthest along in the pursuit of male customers, with more than 80 products—from eyeshadow to nail polish—selling for $18 to $50. Ishibashi says part of the motivation for releasing such a large line was that he wanted to be at the vanguard of the industry and already established when competitors inevitably expand in the segment. "It's the changing times," he says.
Attitudes have shifted even in the short time since Frank Juarez, a 23-year-old from Los Angeles, started using the products at age 16 to feel more confident, he says. At the time, he'd deny wearing makeup if anyone asked. No longer. "It's becoming more and more acceptable now," Juarez says. On an average day he draws in his eyebrows, adds a little bronzer to define his face, and curls his eyelashes.
Juarez, who's gay, says once-female-focused grooming trends are catching on with men in L.A., regardless of their sexual orientation. "They are microblading straight men now," he says, referring to the use of semipermanent tattoos to create fuller-looking eyebrows. "Nowadays you can't bully someone for being themselves," he says. "It doesn't work that way." —With Grace Huang