Big companies are turning to young people to avoid falling foul of Gen Z's values. One even has its own 'ZEO'. But is it driven by principles – or profit?
Just after April Fools' Day in 2017, Pepsi debuted a short film that seemed to many like a bad joke. In the two-and-a-half-minute Live for Now advert, Kendall Jenner joined a protest against nothing in particular; the model marched with a laughing crowd who were waving signs bearing vague slogans like "Join the conversation". At the climax, Jenner approached a stern police officer with a can of Pepsi, and a photographer captured the moment when she, apparently, achieved world peace.
The advert was pulled a day after its release. Viewers accused Pepsi of trivialising Black Lives Matter and minimising police brutality; Martin Luther King's youngest child, Bernice King, tweeted, "If only Daddy would have known about the power of #Pepsi." The company issued an immediate apology: "Clearly we missed the mark … We did not intend to make light of any serious issue."
Multiple people would have signed off on the scripting, production, filming and release of this advert – and it seems that no one, at any point , thought it was a bad idea. Luckily, five years on, there's now an easy way for companies to avoid making this kind of internet-breaking faux pas: grab yourself a Z-level executive.
If the C-level are an organisation's highest-ranking members – the chief executive officer (CEO), chief operating officer (COO) and chief financial officer (CFO), for example – the Z-level are their generation Z counterparts: young but not necessarily junior employees who advise companies on how to sell to their generation.
Gen Z, those born from the mid-90s to the early 2010s, are touted as a demographic cohort unlike any other: experts have found them to be the most diverse, well educated and confrontational yet. Businesses are nervous about employing young people who are online and outspoken (in 2019, Forbes ran a piece entitled "Gen Z At Work – 8 Reasons to Be Afraid"), and heritage brands are unsure about how to market to them. That's where the Z-level come in.
Last June, New York PR agency Berns Communications Group established the Z Suite, a group of 35 students and influencers who provide brands with insights about Gen Z. In return, they are offered enviable networking opportunities, as well as hotels and transport (as of yet, they're not paid for their time). At the same time, the largest PR company in the world, Edelman, set up its Gen Z Lab with a similar objective, wrangling 250 Gen Z employees and hiring 26-year-old British-American fashion designer Harris Reed as "ZEO" (it's pronounced, in the US way, with a "zee").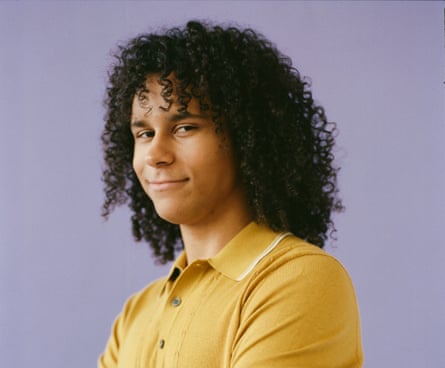 Edelman has clients such as Dove, Unilever, Samsung and Shell, while Berns Communications works with Alibaba, Klarna and American Eagle among others. In April 2022, 21-year-old Z Suite member Clay Lute logged on to his computer and addressed 14 chief executives and 24 high-level executives from some of the world's biggest fashion brands. Though he has yet to graduate from the New York fashion business school LIM College, Lute was faced with vice-presidents and board members decades his senior, all eager to hear what he had to say.
Stephen Sadove – former chief executive of Saks and the call's moderator – had asked Lute to give Gen Z's perspective on sustainability. Lute discussed water pollution and mushroom leather (a vegan product that can be used to make shoes, bags and coats). He explained that even though he "didn't come from a lot of money", he was prepared to pay more for ethical products. He began writing about fashion as a teen and has worked as a stylist, influencer and merchandising intern for brands such as J Crew, Calvin Klein and Todd Snyder. It is difficult to believe he's just 21 – he radiates the authority of a seasoned speaker twice his age. "I was sweating behind the Zoom camera," Lute confesses. "People at that level being interested in what I had to say was fantastic."
The Z Suite and the Gen Z Lab offer advice on diversity, identity, inclusivity, social justice and climate change. The Z Suite operates like a thinktank, with discussions surveys and panels, while the Gen Z Lab directly helps brands with both advertising and corporate activism. As the purchasing power of "zoomers" grows – at the end of 2021, Bloomberg found they had $360bn (£290bn) in disposable income – companies are keen to cater to them.
Once your older clientele dies off, not to be rude, but who's buying your product?
Gen Z advisers such as Lute also encourage brands to change their practices behind the scenes. "What I'm here to explain to them is that Gen Z as a consumer will abandon you if you're not ethical," he says. A 2021 survey by market research group Forrester found that 51% of Gen Z consumers in the US will do research into companies to ensure they "align with their position on corporate social responsibility" before making a purchase. Lute is passionate about supply chains, factory conditions, sustainability and diversity – he's also worried about barriers that prevent women of colour from entering the fashion industry, such as childcare access.
"Gen Z is often dubbed the woke generation or the generation that cares too much," he says. "But we are the first generation to grow up in a fully digitised world. Since we had a phone, we were able to experience the perspectives of everyone around the globe." Lute vividly recalls reading about the Rana Plaza disaster as a preteen; in 2013, the garment factory in Dhaka, Bangladesh, collapsed, killing 1,134 people. "We've been forced to care," Lute says, "because we've seen the suffering of an entire universe."
---
Harris Reed says he is part of the generation that is "really pivoting towards change". If businesses don't take notice, he says, they'll fail. "Friends of mine will only purchase from companies where they know what their money is going towards," he says. "Once your older clientele dies off, not to be rude, but who's buying your product?"
Reed is the world's only ZEO. It's a cute pun – in practice, the 26-year-old is the "cultural and creative adviser" for Edelman's Gen Z Lab. He is also an "entrepreneur", although he uses the word self-mockingly, putting his hands on his hips and jutting out his chin.
At 15, Reed met publicist Kelly Cutrone at a book signing, and his father – Oscar-winning documentary producer Nicholas Reed – encouraged him to work with her. "I kind of lied about my age and told her that I was about to turn 18," Reed laughs. Cutrone immersed him in the fashion world, and today he designs for his own company. He has dressed Harry Styles and had his work exhibited in the V&A. Last September, he was appointed creative director for French fashion house Nina Ricci.
Why did he add ZEO to his already frighteningly long CV? "A lot of the clients that Edelman has are people I would really love to challenge," he says, his long auburn hair set against a black shirt, rings adorning every finger (the index and middle fingers of his left hand sport a chunky silver H and a chunky silver R). "My passion is to see how we can explore not only Gen Z and how they are communicated to, but how we can look at fluidity in so many different ways."
Reed is gender-fluid, uses he/him pronouns and came out as gay at nine. "I was in Arizona at the time and was constantly bullied and ridiculed. There wasn't one day when I didn't cry and eat my lunch in the bathroom stall as a little beat-up gay kid," he says. Then, with a facetious eye roll and tongue-click, he jokes: "Throwback!" His generation, he says, demand that companies do more than "stick a queer person on a billboard" – they need to see organisations "actually giving back" to LGBTQ+ charities who support young queer and trans people.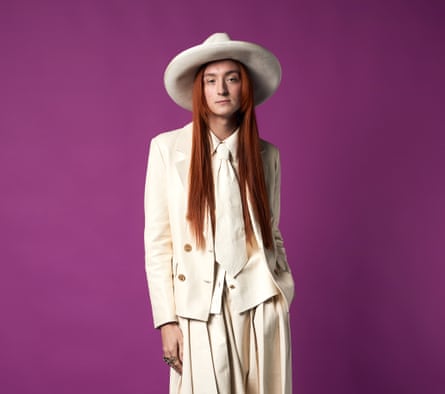 When we speak, Reed has been Edelman's ZEO for a few months. He's already pitched "controversial" projects to clients via the lab. "I come in and I'm loud and I'm crazy and I have my red hair and I'm floating all over the place and I'm like, 'Use these photographers! Use these people! This is how we should communicate! Don't make some weird old-ass campaign!'" He's been giving "major companies" advice on how to explore gender fluidity. "I've been able to give feedback where I say: you're not going to have a customer in 10 years if you keep your packaging super male with this font and really dark grey, and then your feminine one super girly and swirly and cute," Reed says. One client he's working with is "very open-minded" about exploring sexuality and even "visually exploring some topical issues that are going on in the United States about abortion" (for client confidentially reasons, he can't go into the specifics).
Reed wants the companies he works with to improve conditions for queer employees, so everyone can feel comfortable at work. It all sounds good on paper – which is perhaps the whole point. How does Reed handle the fact that businesses might do the right things for the wrong reasons? Does it matter that brands only want to improve the world if they can also improve their quarterly reports? "Whether a company wants to be sustainable or open for the right reasons doesn't matter," he says. "They have to step up or they're not going to succeed."
In a December 2021 survey of almost 10,000 Gen Zs, Edelman found one in three wanted brands to take responsibility for wrongdoing; 90% wanted the brands they buy from "to get involved in causes that better the world". Reed says ad campaigns will only land with Gen Z if brands do things properly: "I always tell people, 'If you want to do something queer, pay a queer person a consultancy fee and it will be well received, because it will be authentic.'"
So far, Reed has been pleased by the response from older generations. "I've met a couple of people who I was quite surprised were actually very passionate about this change," he says. "Whether that passion comes from a little bit of fear, whether that passion comes from excitement, I can't tell you."
---
After 3pm BST is the optimal time for the Gen Z Lab to meet via video – it has members from Dubai, Spain, Colombia, Mexico, France, Canada and the US, among others, so time differences have to be taken into account. On an overcast (at least, in London) Tuesday afternoon, 18 members of the lab meet three of Edelman's senior staff to brainstorm ideas for a client.
They sit in squares on the screen like an ensemble cast. There's Jasmine Jordan in Chicago, a self-described "influencer whisperer". There's Judith Lleixà in Madrid, her hair tied back and her eyes scrutinising behind wire glasses. There's Giselle Huasipoma, speaking unafraid and unfiltered from her bedroom, a rail of jackets and handbags behind her.
"We have an opportunity from a global tech client who is interested in fashion and sustainability," begins Kary Laskin, Edelman senior vice-president (while Reed often leads the lab, his schedule means he does not participate in every session). "They are interested in understanding fast fashion and how Gen Z evaluates that." The client – I'm not told the name for confidentiality reasons – will shortly be working on a global multimarket campaign and the Gen Z Lab can "directly inform" how it is executed.
Courtney Miller, Edelman executive vice-president, asks the Lab how they know if their fashion choices are sustainable; what cues they look for. Jordan, the first person to speak, says she checks labels to see if the material can be recycled and researches companies to see if they have sustainable practices. The second speaker, Lleixà, says she doesn't have time to Google every time she wants to shop. She prefers to buy secondhand – that way she is doing the recycling and therefore consuming more "responsibly". This doesn't feel like something big brands would like hearing – that Gen Z would rather buy old clothes from a charity shop than invest in shiny new stuff. But evidently, knowledge is power. As of last summer, leading brands from COS to Gucci were selling secondhand products through their own resale programmes. If you can't beat 'em, sell to 'em again.
Next to speak is Huasipoma, an influencer marketing coordinator at Edelman's offices in New York. She says she used to read labels but became disillusioned after realising "cruelty free" and "recyclable" claims were not always what they seemed. "I feel like I've been let down, and can't really trust any brand," she says. She feels some initiatives are just "a setup" – she used to work in retail and saw first-hand how hype about natural dyes contrasted with all the plastic packaging in the supply chain. This is corporate greenwashing – when companies make themselves look eco-friendly to the public but continue to tear up our planet behind the scenes.
The most important thing for clients to understand is not being cringy – being late to trends and things like that
"I want to see inside a brand without having to work at the brand," Huasipoma says when we catch up after the Gen Z Lab session. "I want to see step by step: where is this coming from and how does it land on my body? I want to see the whole process and make sure I feel morally correct when I'm wearing something."
But Gen Z won't just call you out for dumping waste in the ocean or paying slave wages – Huasipoma says they'll also laugh in your face for the crime of being cringe. "We will make fun of you, we kind of don't care," she says. "The most important thing for clients to understand is not being cringy." Trying to cater to Gen Z by "being late to trends and things like that" can be disastrous.
Pepsi aren't the only brand to make a misstep: in 2020, Domino's Australia dropped a "free pizza for Karen" campaign meant to capitalise on the slang term for angry and entitled middle-aged women (people complained that the company should find a more worthwhile cause and not reward already privileged people). Later that year, fashion retailer Gap was mocked when it marked the US presidential election by tweeting a picture of a half-blue, half-red (ie, half Democrat, half Republican) hoodie.
---
Maya Penn was born in 2000. By 2008, she had founded her own sustainable fashion company. Maya's Ideas began when she started making clothes from vintage fabrics lying around the house and, impressed, her parents encouraged her to sell them online. Penn coded her first website at 10 and personally answered emails from customers. She did her first Ted Talk at 12. Barack Obama commended her for "outstanding achievement in environmental stewardship". It feels like she should be retiring, but she's only 22.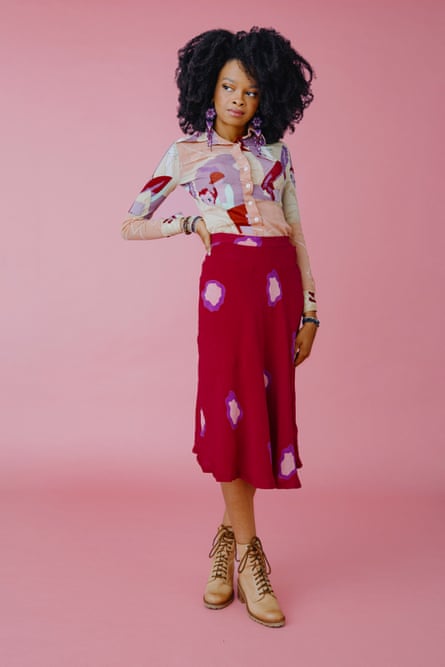 "I think that young people have more tools to express themselves and also to explore non-traditional career paths than they did before," Penn says. She is a Z Suite speaker, and took part in a daylong forum in New York, which included talks on trends, sustainability and ethics, and a CEO-ZEO dinner.
"When I started working in retail and fashion, the industry dictated what consumers wanted," says Stacy Berns, the 56-year-old founder of the Z Suite. "Now, through technology, consumers dictate everything. And it changes quickly, so it's even more important to connect Gen Z influencers and business voices."
It's important for these companies to understand the urgency. My generation are going to have to live with the consequences of what they are doing
Berns has seen 80-year-olds clamouring to chat with 20-year-olds, but don't people like Penn feel their elders are passing the buck? "I'm someone who always calls for more intergenerational collaboration, because that is the way we're going to see real change," she says. When she consults for Fortune 500 companies, she impresses upon them that they have the power to change the world. "It's important for them to really understand the urgency," she says. "My generation are going to have to live with the consequences of what these companies are doing."
Ziad Ahmed runs his own Gen Z-led marketing agency, JUV Consulting, in New York. It won't surprise you to hear that he set it up at 16. "I had no idea what I was doing in so many ways," says Ahmed, 23. Clients didn't necessarily get it either – back then, people referred to him as a millennial. But over the past few years, Gen Z has "made adults reckon with the power of our generation … We've seen young people mobilise against gun violence, against police brutality, against systemic injustice and racism, against climate injustice."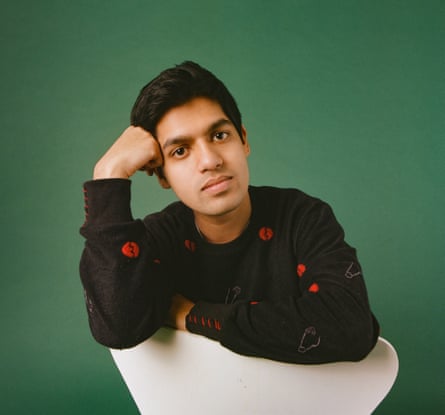 Ahmed says the more headlines that zoomers generate, the more clients clamour to understand them. At the start of the pandemic, JUV worked with JanSport on an "Unpack That Challenge", which encouraged people to empty their backpacks and stay home to contain the virus. As part of the campaign, 10,000 backpacks were donated to poverty non-profit World Central Kitchen, which filled them with food and gave them to students in need. "We are so unapologetically a political company, it's embedded into everything we do," Ahmed says.
But why bother with brand consulting? Why isn't Ahmed just running an activist group? "I never expected to be in marketing," he says. "But it has often been marketers who are first to say: 'Please teach me, I need to understand culture, I need to understand Gen Z.'" He also works with "political change-makers" and non-profit leaders, and runs awareness campaigns.
Not everyone is convinced by the marriage of marketing and activism. Alex Myers, the chief executive of communications group Manifest, called Harris Reed's ZEO appointment "cringeworthy" and "a coal-fired smokescreen that's fooling nobody" in a Medium blog. He noted the "nepotiZm" of 27-year-old Amanda Edelman's appointment as the Lab's Gen Z operating officer (or ZOO); Amanda is the daughter of the firm's CEO, Richard Edelman. Myers also pointed out that Edelman works with the American Fuel and Petrochemical Manufacturers trade association.
I am scared that we care so much, and advocate so loud, but the world will not change in a way it needs to
Labs and suites created by PR agencies are not the only way executives are interacting with zoomers – things are also happening more quietly, behind the scenes. Reverse mentoring – where a junior employee educates a senior one – is increasingly popular. "I was really nervous in the beginning," says 26-year-old Ammarah Dhorat, a team leader at credit management company Lowell, who reverse mentors its chief executive, Colin Storrar. Dhorat and Storrar have spoken about politics, social media and the cost of living crisis, and she's suggested how internal communications could be improved. She's even told him about her upbringing as a young Muslim, down to the curfews she had as a kid.
"He knew certain stuff about my religion, but my journey, my upbringing, he found really interesting because if you were to compare it to how he probably parents his children, it's quite different." Storrar was surprised, for example, that Dhorat's parents didn't allow her to go to university, and was impressed by her subsequent career success. "I'm probably one of the first in my household to buy a house, go into property investment, and one of the first women in the family to break stereotypes, and he found that really informative and educational," she says. After sharing all that, Dhorat is no longer nervous going head-to-head with the chief executive: "Now it's like speaking to my neighbour."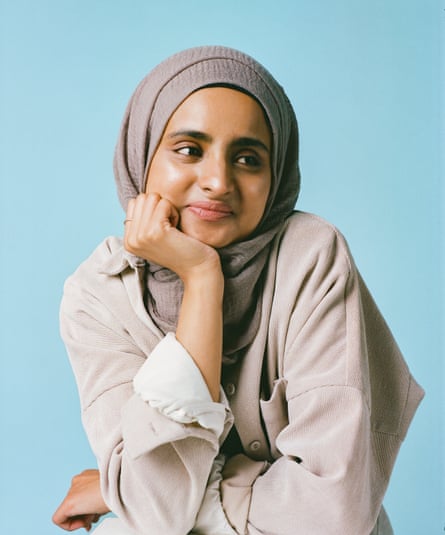 Gen Z-ers who give advice to their elders seem remarkably confident, eloquent and far, far older than their years. But sometimes confidence can mask real fear. "I am scared when I tell a CEO they are wrong," Ahmed says. "I would say I'm scared all the time." It remains to be seen whether labs and suites will produce any meaningful change, or merely help companies better mask poor practices. Perhaps that is something else to fear. "I am scared that we care so much, and we advocate so loud, but that the world will not change in a way that it needs to," Ahmed says.
Reed isn't so scared. Between June 2022 and Easter 2023, the Gen Z lab worked with 50 clients, contributing $14m to Edelman's revenue. The lab has run events in Lisbon, Chicago and Hong Kong, and clients have invited "challenging" conversations. Reed says companies are more comfortable than ever "with being brave and being accountable."
While millennials have been characterised as suffering from burnout and impostor syndrome, Reed thinks his cohort are loud enough and confident enough to continue to provoke real change. "Because there are all these platforms now like Instagram, Twitter, Snapchat, TikTok, it's no longer this polished system. It's about screaming out what you think is right," he says. "It's a generation that's literally like: 'Nope, we're here. This is what we're saying.'"